Get Your Convenient Car Transport and Auto Shipping Services in Philadelphia
When it comes to moving your vehicle, be it across the state or across the country, entrusting it to professional car shipping services in Philadelphia is the key to a stress-free and secure transport experience. Whether you're relocating, purchasing a vehicle from a distant seller, or need to transport a cherished classic or luxury car, finding the right car shipping service is essential.
Philadelphia, a city steeped in history and vibrant culture, is a hub for both residents and businesses. The need for reliable car shipping services in this bustling metropolis is ever-present, with people constantly on the move. Fortunately, Philadelphia offers a wide range of options for vehicle transport, catering to various needs and preferences.
What sets apart trusted car shipping services in Philadelphia is their commitment to safety, efficiency, and customer satisfaction. These services understand that your vehicle is not just a possession; it's a valuable asset that deserves the utmost care and attention during transit. With a network of routes and carriers, these companies ensure your vehicle reaches its destination in the same condition it left, whether it's a standard sedan, a luxury car, a classic beauty, or even heavy machinery.
In this guide, we'll delve into the world of car shipping services in Philadelphia, exploring the factors to consider, the routes involved, and the peace of mind that comes with entrusting your vehicle to professionals who prioritize your vehicle's safety and timely delivery.
Check Our Auto Transport Services
American Auto Transport provides the ideal solution for your vehicle and freight transportation requirements in Philadelphia. Our committed team, based in Philadelphia, takes immense pride in delivering exceptional services across the region. You can trust us to ensure a seamless, safe, and reliable transportation experience, gaining the confidence of countless satisfied customers in the vicinity. The journey for your vehicle commences right here.
Our Company
In Philadelphia, American Auto Transport excels in delivering exceptional car shipping services, leveraging extensive industry knowledge. Our staff comprises seasoned experts with a profound grasp of secure and effective vehicle and freight transportation. Prioritizing customer contentment and service excellence, our steadfast dedication to these values has established our standing as the favored service provider in Philadelphia.
Get the Best Services From Us
American Auto Transport takes great pride in offering a wide array of services customized to address diverse transportation needs in Philadelphia.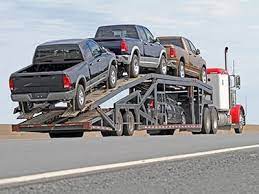 Philadelphia Car Transport Services
Count on our all-encompassing vehicle transportation services in Philadelphia to ensure the punctual and smooth delivery of your vehicle while maintaining its pristine condition throughout the entire voyage. Utilizing our extensive expertise and well-established logistics network, we adeptly navigate Philadelphia's transportation pathways.
Whether you possess a compact car or an SUV, we accommodate various vehicle models, offering convenient door-to-door service to guarantee your peace of mind.
Philadelphia Motorcycle Shipping
In Philadelphia, motorcycle aficionados can rely on our specialized shipping services, offering a secure and trustworthy way to transport your cherished two-wheeled partner. Equipped with specialized gear and substantial proficiency in motorcycle transportation, we cater to the needs of both classic motorcycles and modern sports bikes.
Our foremost priority is the secure and timely delivery of your motorcycle, and we take immense satisfaction in accomplishing this objective with the highest degree of precision and commitment.
Enclosed Auto Shipping in Philadelphia
Dedicated to ensuring the highest level of safety, American Auto Transport offers reliable enclosed transport services in Philadelphia, guaranteeing the preservation of your vehicle from external elements throughout its trip. Tailored to accommodate valuable or vintage cars, our diligently maintained fleet of enclosed carriers provides comprehensive shielding against unfavorable weather conditions, debris, and potential hazards. Rest assured that we treat each vehicle with meticulous attention, treating them as though they were our own cherished possessions.
Philadelphia RV Shipping
Concerning RV shipping services in Philadelphia, our team is thoroughly equipped to handle the complexities of relocating these substantial vehicles. Whether you own a compact travel trailer or a spacious motorhome, we have the knowledge and tools required to guarantee a safe journey.
We understand the unique challenges associated with RV transportation and are prepared to skillfully manage them, providing you with peace of mind throughout the entire transportation procedure.
Looking for a Boat Shipping Service?
Count on our professional boat shipping services in Philadelphia for the safe and effective transportation of your watercraft. Whether you possess a personal watercraft or a larger yacht, we handle your boat with the highest level of care and professionalism.
Rest easy knowing that our extensive insurance coverage offers the reassurance you require, ensuring the secure delivery of your boat to its designated location.
Get Freight Shipping Services
Customized to meet the varied needs of businesses and individuals alike, our freight shipping services in Philadelphia are ideally designed for the transportation of oversized, heavy, or cumbersome items. Whether you are dealing with palletized goods, construction materials, or industrial cargo, we have the essential knowledge and resources to manage every aspect of the process.
No matter the particulars of your freight shipping needs in Philadelphia, we are fully prepared to offer tailored solutions crafted to satisfy your distinct requirements.
Reliable International Auto Shipping Services
Planning for an international move from Philadelphia? Place your trust in our international auto transport services to facilitate a smooth transition for your vehicle.
We handle all transportation needs, manage customs paperwork, and organize the arrangements for delivering your vehicle overseas, simplifying the entire procedure. Our primary objective is to streamline international shipping, providing you with peace of mind throughout your entire voyage.
Heavy Equipment Hauling in Philadelphia
With an utmost emphasis on safety, we adeptly oversee the transportation of heavy machinery and equipment in Philadelphia, guaranteeing a secure and seamless journey.
Whether it pertains to construction, agriculture, or industrial equipment, our skilled experts and specialized carriers ensure the secure and efficient transportation of your substantial cargo. You can have complete confidence that your heavy equipment will reach its destination promptly and in a safe condition, offering you peace of mind.
For dependable car shipping and a variety of transportation solutions in Philadelphia, reach out to American Auto Transport today. Reach our office, and we eagerly anticipate fulfilling all your vehicle and freight transportation requirements.
Philadelphia Car Shipping | How It Works?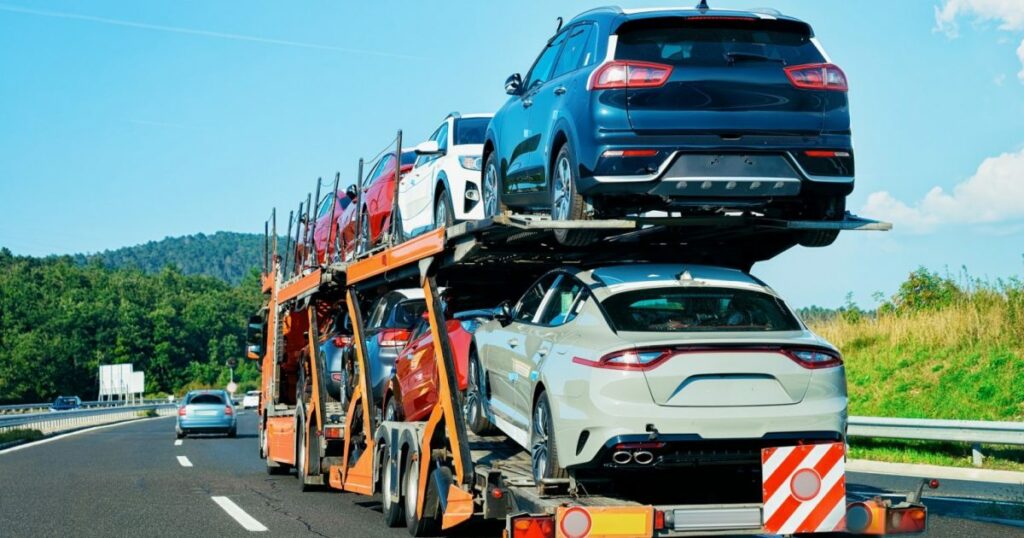 Are you planning a move to or from the vibrant city of Philadelphia, PA? Whether you're relocating for a new job opportunity, embarking on an adventure, or simply moving your vehicle, understanding how car shipping works in Philadelphia can make your transition smoother and stress-free.
Choosing the Right Auto Transport Company
First and foremost, finding the right auto transport company in Philadelphia is crucial. Look for companies that prioritize safety, have a strong reputation, and offer a range of transportation solutions. Philadelphia residents have access to numerous car shipping companies that cater to diverse needs, from standard car shipping to heavy machinery transportation.
Requesting a Quote
Once you've selected a reputable auto transport company in Philadelphia, the next step is to request a quote. This involves providing details about your vehicle, pickup and delivery locations, and desired shipping dates. Reputable companies will offer transparent pricing with no hidden fees.
Vehicle Preparation
Before your vehicle is loaded onto a transport carrier, it's important to prepare it properly. Remove personal belongings, ensure the vehicle is in good working condition, and take note of any existing damage. This helps prevent disputes and ensures a smooth process.
Pickup and Transportation
On the scheduled pickup date, the auto transport company will load your vehicle onto a carrier. The transportation process begins, and your vehicle is on its way to its destination. Reputable companies handle your vehicle with care, ensuring it arrives in the same condition it left.
Delivery and Inspection
Upon arrival in Philadelphia or your chosen destination, your vehicle will be unloaded and ready for inspection. Thoroughly examine your vehicle to ensure it hasn't sustained any damage during transit. A reliable auto transport company will address any concerns promptly.
Car shipping in Philadelphia is a convenient and reliable way to transport your vehicle, whether you're moving locally or across the country. By choosing reputable auto transport companies in Philadelphia, you can trust that your vehicle will be handled with the utmost care and arrive at its destination safely and securely.
The Average Cost of Car Shipping in Philadelphia
If you're considering car shipping services in Philadelphia, it's essential to have a clear understanding of the potential costs involved. The cost of shipping your vehicle can vary depending on several factors, including the type of service you choose and the distance to your destination. In this article, we'll explore the average cost of car shipping in Philadelphia, focusing on popular options like enclosed car shipping services and door-to-door transport.
Distance: The distance your vehicle needs to travel plays a significant role in determining the cost. Longer distances typically result in higher shipping fees.
Vehicle Type: The size and weight of your vehicle can impact the cost. Larger or heavier vehicles may require specialized carriers, which can be more expensive.
Enclosed Car Shipping Services: For added protection against the elements and potential road debris, many people opt for enclosed car shipping services. While these services provide extra security, they are often more expensive than open transport options.
Door-to-Door Transport: The convenience of having your vehicle picked up and delivered directly to your specified locations can come at a premium. Door-to-door transport services can be more costly than terminal-to-terminal options.
Seasonal Fluctuations: The time of year can affect car shipping costs. Peak seasons, such as summer, may see higher prices due to increased demand.
Vehicle Condition: Non-operational vehicles or those requiring special handling may have higher shipping costs.
Insurance Coverage: Additional insurance coverage can impact the overall cost. It's essential to consider the level of insurance provided by the shipping company.
Shipping Company: Different auto transport companies in Philadelphia may offer varying pricing structures. It's advisable to obtain multiple quotes and compare services to find the best value.
On average, car shipping in Philadelphia can cost anywhere from $500 to $1,500 or more, depending on the factors mentioned above. To get an accurate estimate for your specific needs, it's recommended to request quotes from reputable car shipping companies in Philadelphia.
When planning your car shipment, keep in mind that investing in services like enclosed car shipping and door-to-door transport can provide added peace of mind and convenience, albeit at a slightly higher cost. Ultimately, the choice between different service options and their associated costs should align with your priorities and preferences.
Luxury and Classic Car Shipping
Shipping luxury and classic cars requires special care and attention to detail. These prized possessions often hold immense sentimental and financial value, making their safe transport a top priority for owners. In this article, we explore the nuances and considerations involved in luxury and classic car shipping.
Specialized Transport: Luxury and classic cars demand specialized transport services. Enclosed car carriers are the preferred choice as they provide protection against the elements, road debris, and potential damage.
Customized Handling: Transporting these vehicles requires meticulous handling. Expert carriers understand the specific needs of luxury and classic cars, employing soft tie-downs, padding, and climate-controlled environments to ensure the vehicle's integrity.
Insurance Coverage: Comprehensive insurance coverage is crucial when shipping valuable cars. Reputable shipping companies offer insurance options that align with the vehicle's value, providing peace of mind for owners.
Timely Delivery: Prompt delivery is essential for luxury and classic cars. Reliable carriers work diligently to meet agreed-upon schedules, minimizing the time your vehicle spends in transit.
Vehicle Inspection: Thorough pre and post-shipment inspections are standard practice. This ensures that any existing damage is documented and new issues are identified and addressed promptly.
Door-to-Door Service: Many luxury and classic car owners prefer door-to-door transport, where the vehicle is picked up at their location and delivered directly to their destination, minimizing handling and exposure.
Transparent Communication: Effective communication between owners and shipping companies is essential. Clear instructions, expectations, and updates ensure a smooth shipping process.
Whether you own a vintage classic car, a high-end luxury vehicle, or a rare exotic car, entrusting it to a reputable car shipping company that specializes in luxury and classic car transport is paramount. These companies have the experience, equipment, and expertise to safeguard your precious automobile throughout its journey, preserving its pristine condition and providing you with peace of mind. Luxury and classic car shipping is not just about moving a vehicle; it's about ensuring its legacy and maintaining its value for generations to come.
Long Distance Car Transport to/From Philadelphia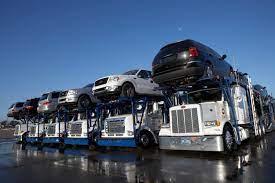 Long-distance car transport to or from Philadelphia demands reliable and professional service, regardless of whether you're moving across the country, buying a vehicle from afar, or transporting your car to a distant location. Understanding the complexities of long-distance car transport is crucial for a smooth experience.
Distance and Destination: These journeys often span considerable mileage, frequently crossing state borders. Trusted carriers have well-established routes and logistics to ensure the safe and efficient delivery of your vehicle.
Safety and Protection: Safeguarding your vehicle during an extended journey is a top priority. Reputable transport companies offer options such as open and enclosed carriers, allowing you to choose the level of protection that suits your vehicle's needs.
Timely Delivery: Long-distance moves often come with strict timelines. Dependable transport services prioritize prompt delivery, sticking to schedules to minimize the time your vehicle spends on the road.
Cost Considerations: The cost of long-distance car transport varies based on factors like distance, vehicle size, and transport type. It's advisable to gather quotes from reputable companies and compare services to find the best fit for your requirements.
Insurance Coverage: Long-distance transport typically includes insurance coverage. Ensure you comprehend the extent of coverage and inquire about additional options to match your vehicle's value.
Communication and Updates: Effective communication with your chosen transport provider is crucial. Consistent updates and clear instructions facilitate a streamlined process and ease any concerns you may have.
Door-to-Door Convenience: Many long-distance car transport services offer door-to-door pickup and delivery, ensuring a hassle-free experience.
Vehicle Inspection: Thorough pre- and post-transport inspections are standard practice, documenting your vehicle's condition before and after the journey.
Entrusting your long-distance car transport to/from Philadelphia to a reputable and experienced transport company can make the process stress-free and efficient. Whether you're relocating, making a remote vehicle purchase, or need to move your car across state lines, professional services ensure your vehicle arrives safely, on time, and in the condition you expect. It's a reliable solution for individuals and businesses.
Most Popular Route for Auto Shipping to/From Philadelphia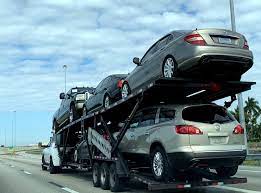 Auto shipping to and from Philadelphia follows several popular routes that connect the city to various regions across the United States. These routes are carefully chosen to ensure efficient and timely transportation for vehicles of all types, from everyday cars to luxury vehicles, classic cars, and heavy machinery. Let's explore one of the most favored routes for auto shipping to and from the City of Brotherly Love.
The Northeast Corridor: The Northeast Corridor, comprising major highways like Interstate 95, plays a pivotal role in auto shipping to and from Philadelphia. This well-traveled route connects Philadelphia to key cities along the Eastern Seaboard, including New York City, Boston, and Washington, D.C. It's a bustling highway that facilitates the movement of vehicles, making it a preferred choice for many auto transport companies.
Why is it popular?
Accessibility: The Northeast Corridor offers excellent access to major metropolitan areas, making it convenient for both pickup and delivery of vehicles.
Efficiency: This route is known for its efficiency and well-maintained roads, reducing transit times and ensuring timely deliveries.
Connectivity: It provides connectivity to various regions, allowing vehicles to move smoothly between cities in the Northeast and Mid-Atlantic.
Whether you're relocating, buying or selling a vehicle, or need to transport heavy machinery, the Northeast Corridor is a favored choice for auto shipping to and from Philadelphia. It offers a reliable and efficient route that ensures your vehicle reaches its destination safely and on schedule. Trusted auto transport companies utilize this route to provide seamless transportation services, meeting the diverse needs of customers throughout the region.
Get the Best Auto Transport Service From Us
When it comes to auto transport, you want a service that combines reliability, efficiency, and a commitment to safeguarding your vehicle throughout its journey. At American Auto Transport, we take pride in offering you the best auto transport service available.
Why Choose American Auto Transport?
Unwavering Commitment to Safety: Your vehicle's safety is our top priority. We employ industry-leading safety measures and experienced professionals to ensure your vehicle arrives in the same condition it left.
Nationwide Coverage: Whether you're moving across the country or just a few states away, our extensive network of routes and carriers ensures comprehensive nationwide coverage.
Variety of Transport Options: We offer various transport options to suit your needs, including open carriers for standard vehicles and enclosed carriers for extra protection, ensuring that your vehicle's specific requirements are met.
Transparent Pricing: Our pricing is competitive and transparent. You'll receive clear, no-obligation quotes with no hidden fees, helping you make informed decisions. Check our instant quote here.
Exceptional Customer Service: Our dedicated customer service team is here to assist you throughout the transport process. We provide regular updates and clear communication to keep you informed every step of the way.
Timely Delivery: We understand the importance of timely delivery. With American Auto Transport, you can count on us to adhere to schedules and deliver your vehicle promptly.
Comprehensive Insurance: Rest easy knowing that your vehicle is covered by comprehensive insurance during transport. Your investment is protected.
At American Auto Transport, we go above and beyond to ensure your auto transport experience is smooth, stress-free, and reliable. Our commitment to safety, transparency, and customer satisfaction sets us apart as the best choice for your vehicle transport needs. Whether you're moving, purchasing a vehicle from a distance, or need to transport a special vehicle, trust American Auto Transport for the best service in the industry.
FAQs
How Long Will It Take?
The duration of your auto transport largely depends on the distance and the specific route. Typically, short-distance shipments within a state may take a few days, while cross-country transport can take up to a couple of weeks. Factors like weather, traffic, and carrier availability can also impact delivery times. To get a more precise estimate, contact us with your specific details, and we'll provide you with an accurate timeframe for your vehicle's delivery.
Can I Take My Personal Belongings While Vehicle Shipping?
Yes, you can usually transport personal belongings in your vehicle during shipping. However, it's essential to adhere to weight restrictions and ensure items are securely packed and not visible from outside the vehicle to prevent any theft or damage. Keep in mind that some carriers may have specific regulations or limitations, so it's advisable to check with your chosen auto transport company for their policies regarding personal belongings to ensure a smooth and hassle-free transport experience.