Get The Best Car Shipping Services In Austin, Texas
When it comes to relocating your vehicle to or from Austin, Texas, auto transport services play a crucial role in ensuring a smooth and secure transportation process. Whether you're moving to a different state or need to transport your car across the nation, entrusting your vehicle to a reputable car transport industry is vital for a hassle-free experience.
Auto transport services in Austin offer a variety of options to cater to diverse needs and preferences. From open car transport, the most common and budget-friendly choice, to enclosed transport, which provides extra protection for valuable or classic vehicles, you can choose the service that suits your requirements.
Safety remains a top priority for these auto transport providers. They utilize specialized carriers and experienced professionals to handle the transportation process with meticulous care. Ensuring that all personal belongings are removed from the vehicle before shipping guarantees the safety and security of your car during transit.
Whether you're relocating within the city, to a neighboring region, or even if you require international vehicle shipping, auto transport services in Austin have you covered. Requesting a quote from a reputable auto transport company like American Auto Transport offers peace of mind, as you can trust that your vehicle is in capable hands and will arrive at its destination promptly and in excellent condition. With their transparent pricing, personalized approach, and commitment to customer satisfaction, auto transport services in Austin provide a dependable solution for your car shipping needs.
Check Our Auto Shipping Services
American Auto Transport offers the perfect solution for your vehicle and freight transportation needs in Austin, Texas. Our dedicated team, located in Austin, takes great pride in providing outstanding services throughout the region. You can rely on us for a smooth, secure, and dependable transportation experience, earning the trust of numerous satisfied customers in the area. Your vehicle's journey begins right here.
Our Company
In Austin, Texas, American Auto Transport specializes in providing outstanding car shipping services, drawing upon a wealth of industry expertise. Our team consists of highly skilled professionals who possess a deep understanding of safe and efficient vehicle and freight transportation.
We place customer satisfaction and service excellence at the forefront of our priorities, and our unwavering commitment to these principles has solidified our reputation as the preferred provider of services in Austin.
Address: 11410 Century Oaks Terrace #24, Austin, TX 78758, United States
Phone Number: +17372795042
Get the Best Services From Us
American Auto Transport takes immense pride in providing a diverse range of services tailored to meet various transportation requirements in Austin, Texas.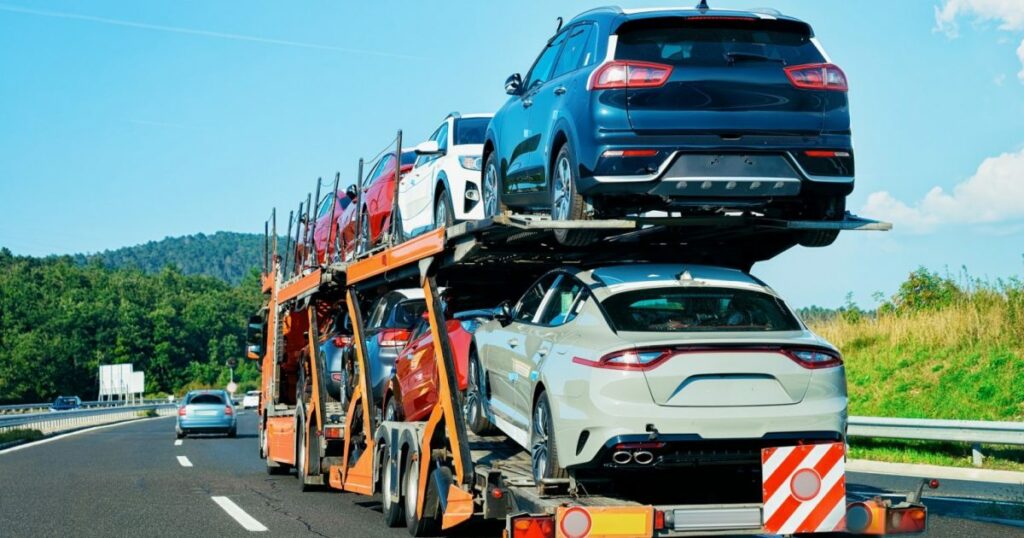 Austin, Texas Car Shipping Services
Rely on our comprehensive vehicle transportation services in Austin, Texas, to guarantee the on-time and seamless delivery of your vehicle, preserving its pristine condition throughout the entire journey. Leveraging our vast experience and established logistics network, we expertly navigate Austin's transportation routes.
Whether you own a compact car or an SUV, we cater to a wide range of vehicle models, providing convenient door-to-door service to ensure your peace of mind.
Motorcycle Shipping in Austin, Texas
In Austin, Texas, motorcycle enthusiasts have a dependable option in our specialized shipping services, which provide a secure and reliable means of transporting your beloved two-wheeled companion. Armed with specialized equipment and extensive expertise in motorcycle transportation, we cater to the requirements of vintage motorcycles as well as contemporary sports bikes.
Our primary focus is ensuring the safety and on-time delivery of your motorcycle, and we take great pride in achieving this goal with the utmost precision and dedication.
Enclosed Auto Shipping in Austin, Texas
Committed to ensuring the utmost safety, American Auto Transport provides dependable enclosed transport services in Austin, Texas, ensuring that your vehicle remains protected from external elements during its journey. Designed to accommodate valuable or vintage cars, our meticulously maintained fleet of enclosed carriers offers thorough protection against adverse weather, debris, and potential risks.
You can have peace of mind knowing that we handle each vehicle with meticulous care, treating them as if they were our own treasured possessions.
RV Shipping in San Antonio
When it comes to RV shipping services in Austin, Texas, our team is fully prepared to manage the intricacies of moving these substantial vehicles. Regardless of whether you possess a compact travel trailer or a roomy motorhome, we possess the expertise and equipment necessary to ensure a secure journey.
We grasp the distinct challenges linked to RV transportation and are ready to address them adeptly, offering you peace of mind throughout the entire transportation process.
Looking for Boat Shipping Services?
You can rely on our expert boat shipping services in Austin, Texas, to ensure the secure and efficient transport of your watercraft. Whether you own a personal watercraft or a larger yacht, we treat your boat with the utmost care and professionalism.
Rest assured that our comprehensive insurance coverage provides the peace of mind you need, guaranteeing the safe delivery of your boat to its intended destination in Austin, Texas.
Get Freight Shipping Services
Tailored to accommodate the diverse demands of both businesses and individuals, our freight shipping services in Austin, Texas, are perfectly suited for transporting oversized, heavy, or unwieldy items. Whether you're dealing with palletized goods, construction materials, or industrial cargo, we possess the necessary expertise and capabilities to oversee every aspect of the operation.
Regardless of the specifics of your freight shipping requirements in Austin, Texas, we are fully equipped to provide customized solutions designed to meet your unique needs.
Reliable Austin, Texas International Car Shipping Services
Preparing for an international move from Austin, Texas? Have confidence in our international auto transport services to ensure a seamless transition for your vehicle.
We manage all transportation requirements, take care of customs documentation, and coordinate the logistics for overseas delivery, streamlining the entire process. Our main goal is to simplify international shipping, offering you peace of mind throughout your entire journey from Austin, Texas.
Heavy Equipment Hauling in Austin, Texas
With a paramount focus on safety, we expertly manage the transportation of heavy machinery and equipment in Austin, Texas, ensuring a secure and smooth journey.
Whether it involves construction, agriculture, or industrial equipment, our experienced professionals and specialized carriers ensure the safe and efficient transport of your substantial cargo. You can have full confidence that your heavy equipment will arrive at its destination on time and in a secure condition, providing you with peace of mind.
For reliable car shipping and a range of transportation solutions in Austin, Texas, get in touch with American Auto Transport today. Contact our office, and we eagerly look forward to meeting all your vehicle and freight transportation needs.
How Does Austin Car Transport Work?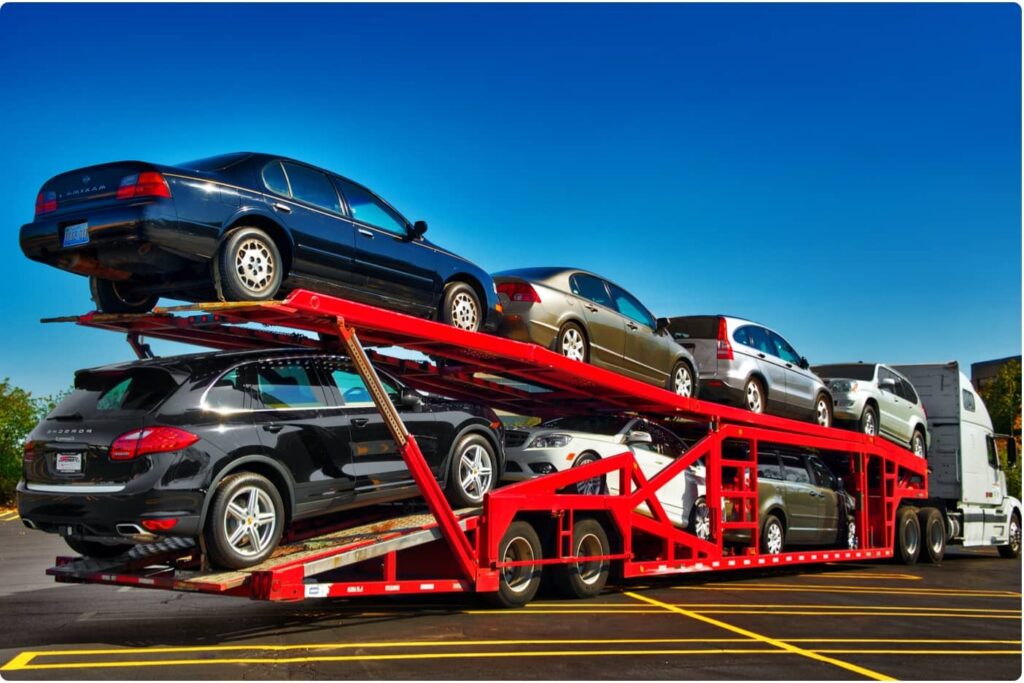 Car transport in Austin, Texas, offers a convenient and efficient way to move your vehicle from one location to another, whether you're relocating, selling a car, or purchasing one from out of town. Here's how the process typically works:
Quote and Booking: Start by requesting a quote from a reputable car shipping company in Austin. Provide details about your vehicle, pickup and delivery locations, and any specific requirements.
Scheduling: Once you accept a quote and book the service, the car shipping company will schedule a pickup date. They'll work with you to arrange a convenient time and location.
Vehicle Inspection: Before loading your vehicle onto the carrier, both you and the transporter will inspect it for any existing damage. Note any dents, scratches, or other issues on a Bill of Lading.
Loading and Transport: Your vehicle is loaded onto the appropriate carrier, either open or enclosed, depending on your choice. The carrier then transports your vehicle to its destination.
Delivery: Upon arrival in Austin or your chosen destination, another inspection is conducted to ensure the vehicle's condition matches the initial inspection. You'll sign off on the delivery, confirming the car's condition.
Payment: You'll make the payment as agreed upon in the booking process.
Car transport in Austin is a reliable and efficient service that caters to your specific needs, whether you're moving within the city or across the country. By choosing a reputable car shipping company, you can ensure a smooth and secure journey for your vehicle.
How Much Does Car Shipping to or From Austin, TX Cost?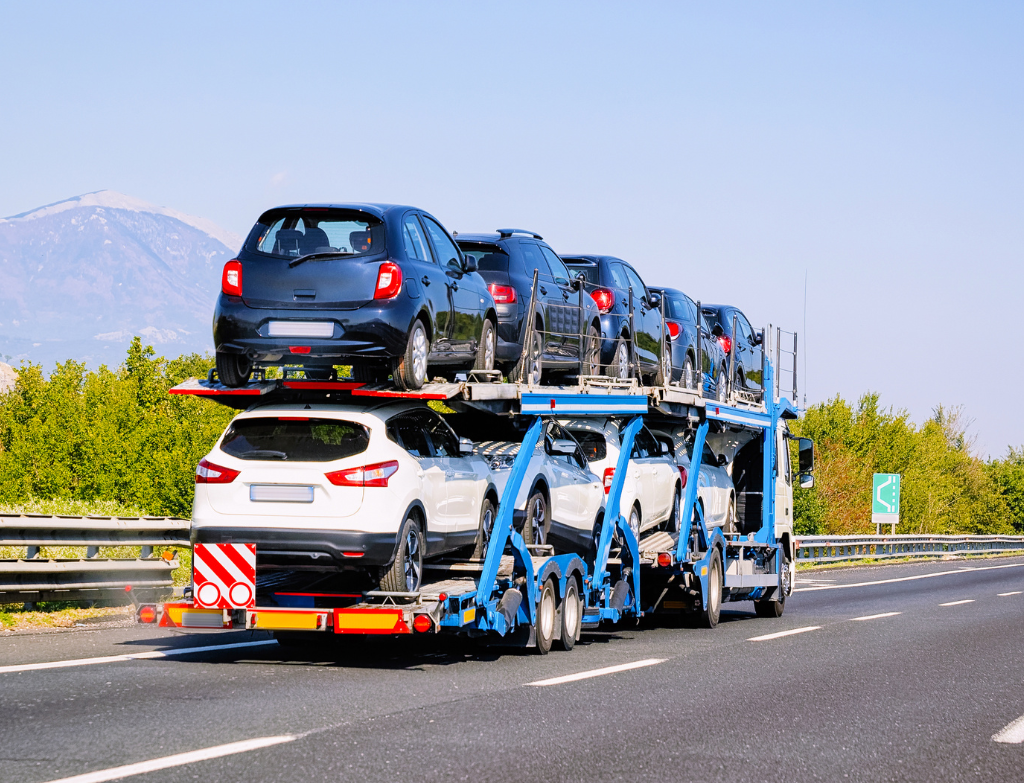 The cost of car shipping to or from Austin, Texas, can vary widely based on several key factors:
Distance: The primary determinant is the distance your vehicle needs to travel. Longer distances typically result in higher shipping costs.
Vehicle Type: The size and weight of your vehicle play a significant role. Compact cars are less expensive to ship than larger SUVs or trucks.
Transport Type: Open transport is more affordable than enclosed transport, as it can carry multiple vehicles simultaneously and offers less protection.
Timeframe: Urgent or expedited shipping may incur higher costs compared to standard shipping with a flexible timeframe.
Pickup and Delivery Locations: The accessibility of pickup and delivery locations can impact costs. Remote or less accessible areas may result in higher fees.
Seasonal Demand: Shipping costs can fluctuate with seasonal demand. Prices may be higher during peak moving seasons.
To get an accurate estimate for car shipping to or from Austin, TX, it's recommended to request quotes from reputable auto transport companies. They'll consider these factors and provide you with a customized quote tailored to your specific needs and circumstances, ensuring transparency and clarity in the pricing process.
Top 10 Most Popular Routes for Car Shipping to/From Texas
Car shipping to and from Texas is a common need, given the state's size and bustling automotive market. Here are the top 10 most popular routes for car shipping to and from Texas:
Dallas, TX to Houston, TX: A frequent route within Texas, connecting two major cities.
Austin, TX to San Antonio, TX: The Austin-San Antonio corridor is heavily traveled for car shipping.
Houston, TX to Dallas, TX: Another vital route connecting two major Texas cities.
Dallas, TX to Los Angeles, CA: A popular long-distance route to the West Coast.
Houston, TX to Miami, FL: Linking the Gulf Coast to the East Coast.
Dallas, TX to Chicago, IL: A key route from Texas to the Midwest.
Houston, TX to New York City, NY: Connecting the South to the Northeast.
Austin, TX to Denver, CO: A route connecting the Texas capital to the Rocky Mountains.
Dallas, TX to Atlanta, GA: Linking Texas to the Southeastern U.S.
Houston, TX to Phoenix, AZ: Connecting the Gulf Coast to the Southwest.
These routes reflect the diverse transportation needs of individuals and businesses in Texas. When considering car shipping, it's essential to choose a reputable company that specializes in your specific route to ensure a smooth and secure delivery of your vehicle.
Door-to-Door Auto Transport Services in Austin, TX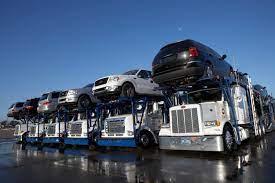 When it comes to hassle-free and convenient vehicle transportation in Austin, Texas, door-to-door auto transport services stand out as the preferred choice for many. This service offers a seamless experience for both individuals and businesses, ensuring your vehicle is picked up from your chosen location and delivered directly to your desired destination.
The benefits of door-to-door car transport, Austin, TX, are clear:
Convenience: With door-to-door service, you don't have to worry about driving your vehicle to a terminal or meeting it at a specific location. The transport company comes to you, saving you time and effort.
Reduced Wear and Tear: Avoid putting additional miles on your vehicle during transit, reducing wear and tear.
Personalized Service: It's a personalized approach tailored to your needs, making the process more efficient and less stressful.
Safety: Professional carriers ensure your vehicle is handled with care, minimizing the risk of damage during transit.
Time-Saving: Door-to-door service streamlines the entire process, saving you valuable time and allowing you to focus on other aspects of your move.
Whether you're relocating, buying or selling a vehicle, or need to move a car for any reason, door-to-door Austin car shipping services offer a convenient and reliable solution for a smooth and stress-free vehicle transportation experience.
Enclosed vs Open Auto Shipping
When it comes to shipping your vehicle, choosing between enclosed and open auto shipping is a crucial decision. Understanding the differences and benefits of each option can help you make an informed choice that aligns with your specific needs.
Open Auto Shipping:
Cost-Effective: Open auto shipping is the more budget-friendly option. Multiple vehicles can be transported simultaneously on open carriers, reducing costs.
Visibility: Your vehicle is visible during transport, offering peace of mind for some owners.
Availability: Open carriers are more readily available, leading to shorter lead times for scheduling.
Vehicle Exposure: While most vehicles arrive safely, there's a slight risk of minor cosmetic damage due to exposure to weather, debris, and road elements.
Enclosed Auto Shipping:
Enhanced Protection: Enclosed auto transport provides a shielded environment, protecting your vehicle from weather, debris, and potential damage during transport.
Ideal for Specialty Vehicles: High-value, vintage, or luxury cars benefit from the added protection of enclosed shipping.
Higher Cost: Enclosed transport is pricier due to the specialized equipment and added security.
Limited Availability: Enclosed carriers are less common, potentially leading to longer lead times for scheduling.
The choice between enclosed and open auto shipping depends on your vehicle's value, your budget, and your level of concern for protection. While open transport is suitable for most vehicles, enclosed shipping offers the peace of mind and security required for valuable or sensitive automobiles.
Why Should You Choose Our Company "American Auto Transport"?
Choosing the right auto transport company can make all the difference in your vehicle shipping experience. At American Auto Transport, we take pride in offering a range of services and attributes that set us apart as your trusted partner in vehicle shipping:
1. Reputation and Trust: With a solid track record and a history of satisfied customers, we've earned a reputation for reliability and excellence in the industry.
2. Comprehensive Services: From open to enclosed transport, domestic to international shipping, and specialized services like motorcycle and heavy equipment transport, we cater to diverse needs.
3. Experienced Professionals: Our team consists of skilled experts who understand the nuances of vehicle transportation, ensuring your vehicle's safety and timely delivery.
4. Transparent Pricing: We believe in clear and fair pricing, with no hidden fees, so you know exactly what you're paying for.
5. Cutting-Edge Technology: We employ state-of-the-art tracking and communication systems to provide real-time updates, ensuring you stay informed.
6. Commitment to Safety: Safety is our top priority. We handle each vehicle with meticulous care, and our carriers are equipped with safety features.
7. Customer-Centric Approach: Your satisfaction is paramount. We prioritize clear communication, timely responses, and personalized service tailored to your unique needs.
8. Nationwide Coverage: We offer vehicle shipping services across the United States, ensuring that wherever your vehicle needs to go, we can get it there.
Choosing American Auto Transport means choosing peace of mind and reliability for all your vehicle shipping needs. Whether you're moving, buying, or selling a vehicle, or need to transport a specialty item, we're here to make the process smooth, secure, and stress-free. Experience the difference of working with a trusted industry leader – choose American Auto Transport.
FAQs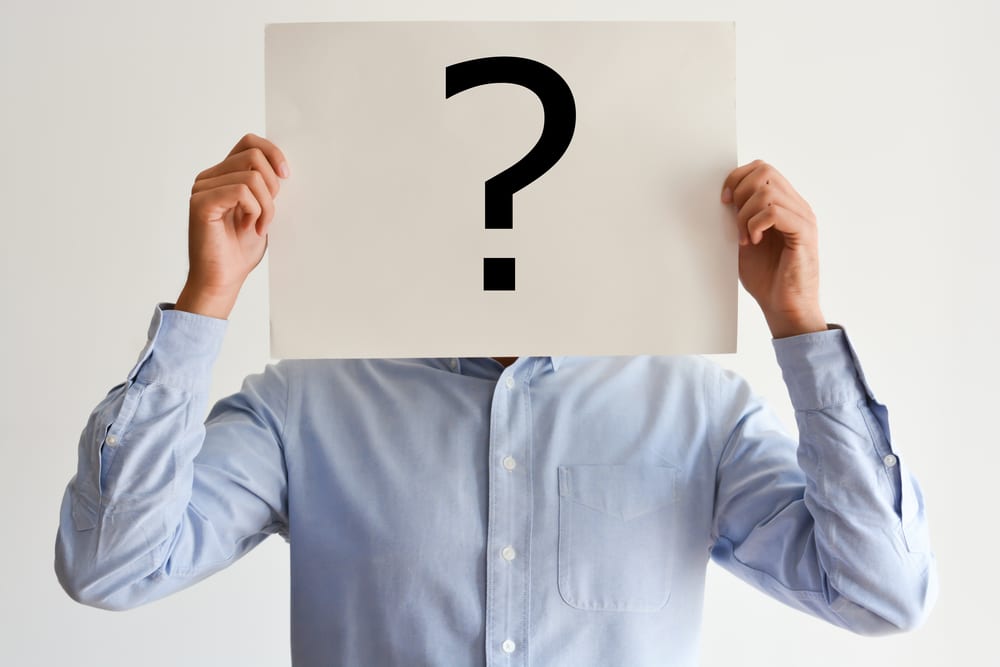 How Long Does Austin Car Transport Take?
The duration of Austin car transport can vary based on several factors. Generally, local shipments within Austin or nearby cities may take a day or two, while long-distance transport, such as cross-country journeys, can range from a few days to two weeks. Factors influencing the timeline include distance, route, weather conditions, and carrier availability. Opting for expedited services or enclosed transport may expedite delivery, while inclement weather or remote locations can cause delays. It's advisable to consult with your chosen Austin car shipping company for a more precise estimate tailored to your specific needs and circumstances.
How Much Does Austin Car Transport Cost?
The cost of car transport in Austin, Texas, varies based on factors like distance, vehicle type, and chosen services. On average, it can range from $500 for short local trips to $1,500 or more for cross-country journeys. Luxury or classic car transport may be slightly higher. To get an accurate estimate, it's best to request quotes from reputable car shipping companies in Austin. They can provide tailored pricing based on your specific needs, ensuring transparency and helping you plan your car transport budget effectively.