Get Your Convenient Car Transport and Auto Shipping Services in Indianapolis
Indianapolis, the bustling capital city of Indiana, is a vibrant hub of activity, culture, and commerce. Whether you're relocating to or from the city, or simply need to transport your vehicle elsewhere, the need for reliable and efficient auto transport services is paramount.
At the heart of the American Midwest, Indianapolis stands as a crossroads for many vehicle journeys. Whether you're a proud owner of a classic car, an everyday driver, or heavy machinery, the task of moving your vehicle safely and securely can be a challenge. That's where professional auto transport services come into play.
Choosing the right auto transport company in Indianapolis is a decision that deserves careful consideration. From selecting the type of transport service that suits your vehicle best to understanding the factors that influence pricing and delivery times, having a comprehensive understanding of the available services is essential.
In this guide, we'll explore the world of auto transport services in Indianapolis. We'll delve into the factors that affect the cost of car shipping, discuss the most popular routes, and provide insights into what to consider before entrusting your vehicle to an auto transport company. Whether you're a newcomer to the city or a longtime resident, this guide will equip you with the knowledge you need to navigate the world of auto transport in Indianapolis with confidence.
Find Our Best Car Shipping Services
American Auto Transport offers a perfect solution for your vehicle and freight transportation needs in Indianapolis. Our dedicated team, located in Indianapolis, takes great pride in delivering outstanding services throughout the city. You can rely on us for smooth, secure, and dependable transportation, earning the trust of many satisfied customers in the area. Your vehicle's journey starts right here.
Our Company
In Indianapolis, American Auto Transport excels by offering exceptional car shipping services, drawing upon extensive industry knowledge. Our team comprises highly skilled experts well-versed in safe and efficient vehicle and freight transportation. We prioritize customer satisfaction and service excellence, and our steadfast dedication to these values has established our standing as the preferred service provider in Indianapolis.
Get Our Services
American Auto Transport is deeply proud to offer a wide array of services customized to fulfill diverse transportation needs in Indianapolis.
Indianapolis Car Shipping Services
Depend on our complete vehicle transportation solutions in Indianapolis to ensure the on-time and flawless delivery of your vehicle, maintaining its pristine condition throughout the entire journey. Utilizing our extensive knowledge and established logistics network, we adeptly navigate Indianapolis' transportation routes.
Regardless of whether you possess a compact car or an SUV, we accommodate a diverse range of vehicle models, delivering convenient door-to-door service to guarantee your peace of mind.
Motorcycle Shipping in Indianapolis
Motorcycle lovers in Indianapolis can have confidence in our dedicated shipping services, offering a safe and dependable transportation solution for your beloved two-wheeled partner. With specialized equipment and a wealth of experience in motorcycle transport, we accommodate the requirements of classic motorcycles as well as contemporary sports bikes.
Our primary focus is to guarantee the secure and punctual delivery of your motorcycle, and we take immense pride in accomplishing this objective with the highest level of accuracy and dedication.
Enclosed Auto Transport Indianapolis
Dedicated to ensuring the highest level of safety, American Auto Transport offers reliable enclosed transport services in Indianapolis, guaranteeing the preservation of your vehicle from external factors during its trip. Tailored to accommodate valuable or classic cars, our well-kept fleet of enclosed carriers provides comprehensive protection against unfavorable weather, debris, and potential risks.
Rest assured in our thorough approach to every vehicle, as we handle them with the same care and regard as if they were our own cherished possessions.
Indianapolis RV Shipping
When it comes to RV shipping services in Indianapolis, our team is well-prepared to handle the complexities associated with transporting these large vehicles. Whether you have a compact travel trailer or a roomy motorhome, we have the knowledge and equipment required to ensure a safe and hassle-free trip.
We recognize the unique challenges associated with RV shipping and are prepared to address them with expertise, providing you with reassurance throughout the entire transportation process.
Indianapolis Boat Shipping
Count on our professional boat shipping services in Indianapolis to guarantee the safe and effective transportation of your watercraft. Whether you own a personal watercraft or a larger yacht, we handle your boat with the highest level of care and professionalism.
You can be confident that our extensive insurance coverage offers the assurance required, ensuring the secure delivery of your boat to its designated destination.
Get Freight Shipping in Indianapolis
Designed to cater to the diverse demands of both businesses and individuals, our freight shipping services in Indianapolis are well-suited for the transportation of large, heavy, or cumbersome items. Whether you're dealing with palletized goods, construction materials, or industrial cargo, our knowledge and capabilities enable us to manage all facets of the process.
Irrespective of the specific specifications of your freight shipping requirements in Indianapolis, we are fully prepared to offer tailored solutions crafted to address your distinct needs.
Reliable International Auto Shipping Services From Us
Are you considering an international relocation from Indianapolis? Depend on our international auto transport services to facilitate a smooth transition for your vehicle.
We oversee all transportation processes, handle customs paperwork, and organize the logistics for international delivery, streamlining the procedure and providing you with reassurance during your entire voyage.
Heavy Equipment Hauling in Indianapolis
With safety as our paramount concern, we adeptly oversee the transportation of heavy machinery and equipment in Indianapolis, ensuring a secure and efficient journey.
Whether it pertains to construction, agriculture, or industrial equipment, our skilled experts and specialized carriers guarantee the safe and punctual transportation of your substantial cargo. You can rest assured that your heavy equipment will reach its destination on schedule and in excellent condition, providing you with peace of mind.
For dependable vehicle shipping and an array of transportation solutions in Indianapolis, feel free to get in touch with American Auto Transport today. Reach out to our office, and we eagerly await the opportunity to fulfill all your vehicle and freight transportation needs.
Car Shipping in Indianapolis – How Does It Work?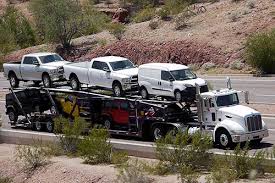 When it comes to relocating your vehicle, whether it's a cherished classic car or your daily driver, understanding how car shipping works in Indianapolis is essential. With numerous car shipping companies offering Indianapolis car transport services, it's important to know the process and what to expect.
Selecting a Car Shipping Company
The first step is to choose a reputable car shipping company in Indianapolis. Look for experienced providers with a track record of safe and efficient vehicle transport. Read reviews and check their credentials to ensure they meet your specific needs.
Getting a Quote
Once you've chosen a company, you'll need to request a quote. Provide details about your vehicle, including its make, model, and current location, as well as your destination. The quote will depend on factors such as distance, vehicle type, and the chosen transport method (open or enclosed).
Scheduling Pickup
After accepting the quote, schedule a pickup time that suits your convenience. The car shipping company will arrange for a carrier to collect your vehicle. They'll inspect it, documenting any existing damage to ensure a smooth process.
Transport and Delivery
Your vehicle will be loaded onto a carrier, either open or enclosed, depending on your choice. The driver will transport it to the destination, adhering to safety regulations and protocols. Indianapolis car transport companies prioritize safety to ensure your vehicle arrives in the same condition it left.
Receiving Your Vehicle
Once your vehicle reaches its destination, inspect it carefully to ensure there is no new damage during transport. After a final inspection and documentation, the vehicle transport process is complete.
Car shipping in Indianapolis is a reliable and efficient way to move your vehicle. With experienced best car shipping companies, your vehicle's safety and timely delivery are their top priorities, providing peace of mind during the process.
Things To Consider Before Moving to Indianapolis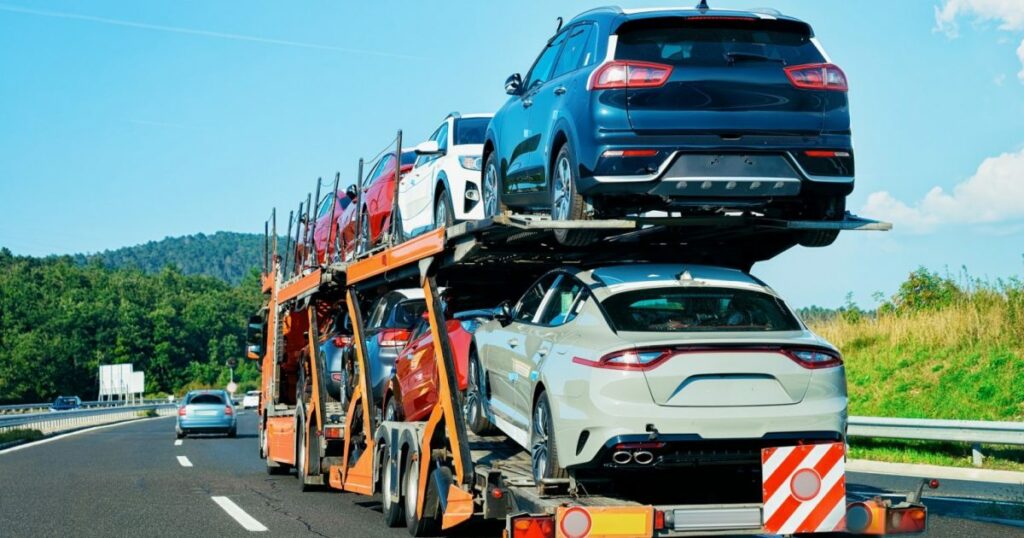 Planning a move to Indianapolis? This vibrant city in the heart of Indiana offers a mix of culture, sports, and a growing job market. However, before you make the move, there are some important factors to consider, including the choice of Indianapolis car shipping companies and a reliable transport company for your belongings.
1. Housing Market
Indianapolis has an affordable housing market compared to many other major cities. Research different neighborhoods to find the one that suits your lifestyle and budget. Whether you prefer historic districts like Irvington or suburban communities like Carmel, the city offers a variety of housing options.
2. Job Opportunities
Indianapolis is known for its thriving job market, particularly in healthcare, technology, and manufacturing sectors. Research potential employers and job opportunities before your move to secure your career path.
3. Transportation
Consider how you'll get around the city. While Indianapolis has a growing public transportation system, having your own vehicle is often essential. Look into reliable Indianapolis car shipping companies to transport your vehicle to your new home.
4. Education
For families with children, researching the quality of local schools is crucial. Indianapolis offers a range of educational options, including public, private, and charter schools.
5. Cultural Scene
Indianapolis boasts a vibrant cultural scene, with museums, theaters, and a burgeoning culinary scene. Explore the city's cultural offerings and entertainment options to make the most of your time here.
6. Climate
Indianapolis experiences all four seasons, with hot summers and cold winters. Be prepared for a range of weather conditions and plan your wardrobe accordingly.
7. Moving Logistics
Choose a reliable car transport company to safely move your belongings to Indianapolis. Look for a reputable vehicle shipping services that specializes in long-distance moves and offers secure and efficient services.
By considering these factors and choosing the right Indianapolis car shipping companies and transport company for your move, you can ensure a smooth transition to this exciting city in the Midwest.
Average Cost of Car Transport to or From Indianapolis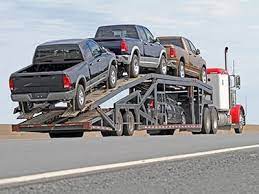 When it comes to moving your vehicle to or from Indianapolis, it's essential to understand the average cost of car transport services. Several factors influence the final price, making it crucial to consider your specific needs and budget.
Distance: The primary factor affecting car transport costs is the distance. Longer journeys typically incur higher expenses due to fuel, time, and vehicle wear and tear. Indianapolis car transport companies often charge on a per-mile basis.
Vehicle Type: The size and type of your vehicle also impact the cost. Compact cars are generally less expensive to transport than larger vehicles like SUVs, trucks, or luxury cars. Specialty vehicles, such as classic cars or oversized vehicles, may require special arrangements and incur additional fees.
Transport Method: The choice between open and enclosed transport plays a role in pricing. Open transport is cost-effective and the most common option, while enclosed transport provides added protection but tends to be pricier.
Season and Timing: Peak moving seasons, such as summer, can lead to higher prices due to increased demand. Booking your car transport during off-peak times or with ample notice can help you secure a more favorable rate.
Additional Services: If you require additional services like expedited delivery or door-to-door transport, expect to pay extra for these conveniences.
Condition of the Vehicle: Non-operational vehicles or those requiring special handling may incur additional fees.
Insurance Coverage: Verify the level of insurance coverage provided by the car transport company. You may opt for additional coverage for added peace of mind.
Quotes: To determine the average cost for your specific needs, it's advisable to obtain quotes from multiple Indianapolis car transport companies. Compare their offerings, services, and reputations before making a decision.
In summary, the average cost of car transport to or from Indianapolis can vary significantly based on various factors. To get an accurate estimate, consider your unique circumstances and consult with reputable car transport companies to find the best option that fits your budget and requirements.
Most Popular Routes for Auto Shipping to or From Indiana
When it comes to car shipping in Indiana, understanding the most popular routes can be helpful for planning your vehicle transport. Whether you're moving to the Hoosier State or relocating elsewhere, knowing the common auto shipping routes can aid in obtaining an accurate car shipping quote and ensuring a smooth transport process.
Indianapolis to Chicago: The route from Indianapolis, the capital city of Indiana, to Chicago, Illinois, is a well-traveled path for auto shipping. This corridor connects two major metropolitan areas, making it a popular route for individuals and businesses alike.
Indianapolis to Detroit: Shipping a vehicle from Indianapolis to Detroit is another frequently requested route. Both cities have strong automotive ties, and this route is commonly used for car deliveries.
Indianapolis to Cincinnati: The connection between Indianapolis and Cincinnati, Ohio, is a popular route for auto transport due to their proximity. It's a common choice for those relocating between these two cities.
Indianapolis to Louisville: The route from Indianapolis to Louisville, Kentucky, is well-traveled for car shipping. It's a relatively short distance, making it an accessible route for vehicle transport.
Indianapolis to St. Louis: Shipping a vehicle from Indianapolis to St. Louis, Missouri, is also a popular choice. The route connects these two major cities in the Midwest.
Chicago to Indianapolis: The reverse route, from Chicago to Indianapolis, is also in high demand. Whether it's for business or personal reasons, many vehicles make this journey.
When seeking a car shipping quote for your Indiana transport needs, consider the route, distance, and specific requirements of your vehicle. Reliable auto transport companies can provide accurate quotes and help you plan your vehicle's journey with ease.
Why Should You Choose Us?
Choosing the right auto transport company is a crucial decision when it comes to moving your vehicle safely and efficiently. At American Auto Transport, we pride ourselves on being the preferred choice for vehicle shipping services. Here are some compelling reasons why you should choose us for your car shipping needs.
1. Expertise and Experience: With years of experience in the industry, we have honed our expertise in vehicle transport. Our skilled professionals understand the intricacies of the process, ensuring your vehicle's secure and timely delivery.
2. Variety of Services: We offer a comprehensive range of vehicle transportation services, including open and enclosed transport, international shipping, and specialized options for motorcycles, heavy equipment, and oversized vehicles. Whatever your needs, we have a solution.
3. Commitment to Safety: Your vehicle's safety is our top priority. We adhere to strict safety protocols and employ experienced drivers to ensure your vehicle arrives in the same condition it left.
4. Competitive Pricing: We provide competitive pricing without compromising on the quality of service. Our transparent pricing structure and customizable options cater to your budget. Check our instant quote here.
5. Nationwide Coverage: Whether you're moving locally or across the country, our extensive network of carriers and routes ensures that we can transport your vehicle to virtually any destination.
6. Customer Satisfaction: Our dedication to customer satisfaction is unwavering. We go the extra mile to meet your unique needs, providing a stress-free and enjoyable shipping experience.
7. Insurance Coverage: Rest easy knowing that your vehicle is fully insured during transit. Our insurance coverage offers additional peace of mind.
8. Timely Delivery: We understand the importance of punctuality. Your vehicle will be delivered on time, as promised, allowing you to plan your schedule with confidence.
When you choose American Auto Transport, you're choosing a partner committed to excellence in vehicle shipping. Our track record of satisfied customers speaks volumes about our dedication to quality and reliability. Experience hassle-free car shipping with us, and discover why we are the trusted name in the industry.
FAQs
How Long Will It Take?
The duration of your car shipping process depends on several factors, including the distance, the specific route, and the type of transport service you choose. Typically, for shorter distances within the same state, you can expect delivery within a few days to a week. Longer interstate journeys may take one to two weeks. For cross-country or international shipments, it may extend to several weeks. We prioritize timely delivery and will provide you with a more precise estimate when you request a quote, considering your specific needs and circumstances. Rest assured, we work diligently to ensure your vehicle arrives promptly and securely.
How To Prepare My Car for Auto Shipping?
Preparing your car for auto shipping is crucial to ensure a smooth and safe journey. Here are some key steps:
Clean Your Vehicle: Thoroughly clean both the interior and exterior of your car to make it easier to inspect for any existing damage.
Document the Condition: Document your vehicle's current condition with photos and written notes, noting any dents, scratches, or other imperfections.
Remove Personal Items: Remove all personal belongings from your car to reduce weight and prevent damage during transit.
Check for Leaks: Ensure there are no fluid leaks from your vehicle.
Maintain Fuel Level: Keep your fuel tank at around a quarter full for safety and weight considerations.
Disable Alarms: Deactivate car alarms to prevent them from going off during transport.
Fold in Mirrors and Antennas: Fold in mirrors and retract antennas to minimize the vehicle's width.
Secure Loose Parts: Secure loose parts, like spoilers or convertible tops, to prevent damage.
By following these steps, you'll help ensure a successful and hassle-free auto shipping experience.